Prairie Schooner
75th Anniversary Celebration and Beyond
"…the little magazine is a powerful force in the encouragement and promotion of American literature….As a result of its long life and the breadth of its editorial policy, the Schooner has encountered more currents in American literature and a wider variety of social, political, and economic conditions than have magazines of shorter duration or more specific direction."
A small list of editors have overseen the publication of the Prairie Schooner. These individuals, with their own creativity and goals, have consistently maintained the high quality of the quarterly and expanded its reputation as an internationally outstanding literary publication, and continue to do so today.
Lowry Wimberly
1926-1956
Lowry Wimberly, who assisted in the creation of the Prairie Schooner in 1926, sought high quality, new, and innovative writing for the magazine. "We want a good magazine, but not stuffy." he explained. "People want good reading."

Karl Shapiro
1956-1963
Coming to Nebraska from California, Karl Shapiro explained that he was "impressed with the literary climate of Lincoln."

Shapiro later resigned when he disagreed with the decision of the University administration to ban the publication of a work considered to be controversial. He voiced his opposition and his goal to retain the authority given to him as editor.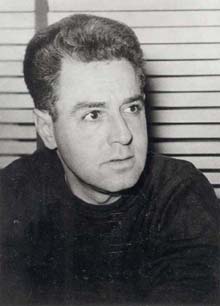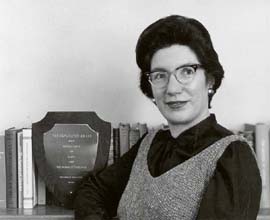 Bernice Slote
1963-1980

When Bernice Slote took over as editor of the Prairie Schooner, it had an international subscription list and had been translated into several languages. "It gets Nebraska around the world" Slote worked to "find new writers to give new artists a chance."

Hugh Luke
1980-1987

Taking over the editorship of the Schooner from Slote, Hugh Luke explained that "I have no intention of making any changes from the long traditional emphasis on publishing good poems, good stories and good essays."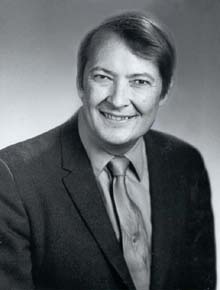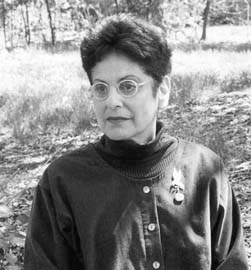 Hilda Raz
1987-2011

When Hilda Raz, began her work on the quarterly she explained that, "I believe our audience is as interested in good writing and as eager to read it as we are. I try to be alert to other ways of saying things, to be open to experimental writing…. We're in business to take chances. We're not Redbook. We're not meeting the expectations of a particular audience. We're looking for the strong, the good, the new. That's what we want."

Kwame Dawes
2011

Current Glenna Luschei Editor-in-Chief, Kwame Dawes is director of the African Poetry Book Fund and a prolific author. In 2021 Dawes won a PEN/Nora Magid Award for his work as editor.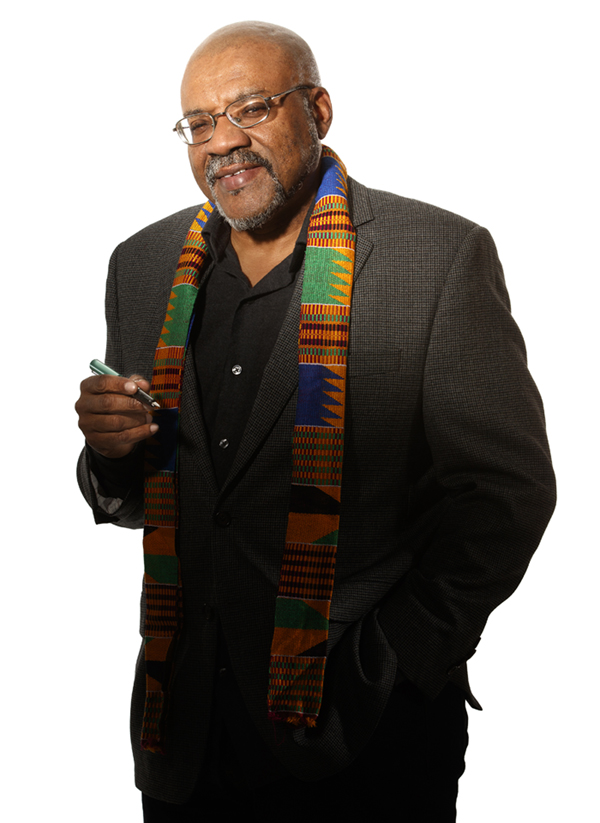 "The Schooner is like an old friend dropping in."
Newspaper Articles and Website
Cornhusker Annual, 1937-1941, 1946.

Haggie, Helen. "'That man Wimberly' remembered as Prairie Schooner Turns 50," Lincoln Journal and Star, July 10, 1977.

Heine, Emily. "Ripe Old Age of 25," Omaha World-Herald Magazine, June 24, 1951.
"Luke is Named Editor of Prairie Schooner" Lincoln Journal, July 31, 1980.

Madison, Rosemay. "Bernice Slote and the Life of the Scholar," Sun Center Section, June 10, 1965.

"Prairie Schooner Rolls On," Lincoln Journal and Star, December 6, 1942.

Sandoz, Mari to Friends of the Prairie Schooner. March 1, 1965. Mari Sandoz Collection.

Stewart, Paul. The Prairie Schooner Story; a Little Magazine's First 25 Years, [Lincoln] University of Nebraska Press [c1955].

Wayman, Mary Kay. "Gardening Inspires Literary Editor, Poet," Sunday Journal-Star, June 12, 1988.

"Wimberly Bows Out; Shapiro Takes Over as "Schooner" Editor. Lincoln Evening Journal and Nebraska State Journal, September 12, 1956.
The exhibit was migrated and updated by Amanda Rigsby as part of a summer 2021 Schmidt Family Libraries Internship.